Features
The most powerful search engine for freight forwarders
Enter detailed shipment information
You've received a shipment request, great! Start by entering the weight and dimensions or select your equipment type. This detailed shipment information will be used in the rate calculation and is especially relevant to calculate surcharges.
Search rates including surcharges
Cargoguide offers freight forwarders peace of mind by managing all their carrier rate sheets and making them easily searchable and comparable. With our new card view you can search and compare total prices which include the surcharges (Fuel, Security, X-Ray etc.) based on your detailed shipment information. Of course you can also still use our trusted grid view!
Review global flight schedules
Wondering who's flying where and at what frequency? Use Cargoguide to view indicative flight schedules! Use the advanced filter options to get a complete overview of your trade lanes.
Create and send freight quotes
Now that you've found and selected rates, you can use the freight quote builder to add your margins and send out the freight quote. Customers are able to accept, decline or ask for an amendment by the click of a mouse. Allowing you to quickly adjust the quote when needed and close the deal.
Pricelists
Create and share custom pricelists with selected rates for a multitude of routes and add your margins to create selling rates for specific customers.
Opportunities Pipeline Overview
Manage all your shipment opportunities using a guided process overview from request to booking. Save time with the streamlined workflow.
Collaboration with increased transparency.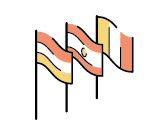 Rate Sharing
Share rate information between multiple countries within your organization. Allowing for optimized purchasing decisions.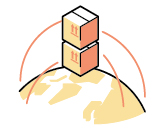 Gateway Rates
Publish rates under a 'gateway' to increase purchasing power for your organization.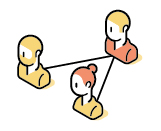 Teams and Roles
Enhance internal efficiency by assigning roles and privileges to teams and individual users. Allowing the right people to access the right data.